Hey y'all, yes that is a rare glimps of V and Q. Also if you want to e-mail us you can...we will respond!!! Tee hee! We have uploaded our clip so you can now see AND hear us!
AIM: Pop Stars Inc
Voicemail: 1-877-823-4500 ext. 005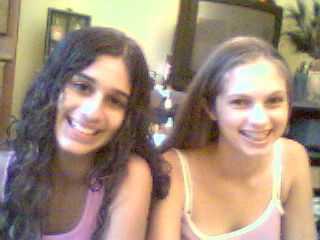 That's us! V on your left, Q on your right. Yes, we know it's kind of self centered to put pictures of ourselves on our site, be we thought you may want to put names to faces!

~V n' Q~
Click here to learn more about V!