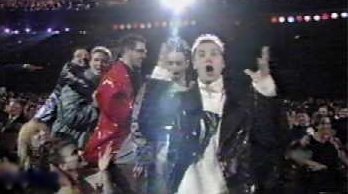 I dunno what to say about this one, it's sorta cute.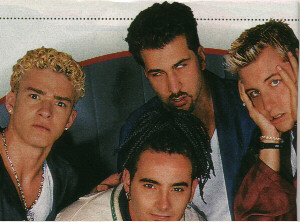 Ok, I sweeeaaar they are on something. But Justin looks like he's VERY afraid of his groupmates, Joey looks like he took too much of ..whatever it was that they're on. Lance looks like his momma saw him take it. Chris...well Chris looks like he's having a weird hillusination..from..yeah.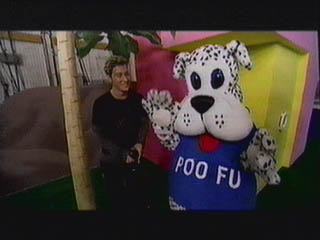 It's Poofu! He's NEVER going to live that one down. But I think they should bring back Poofu, WAY cooler than Barney, I would watch Poofu. Wouldn't you?
There are times I begin to believe the Albino theory....