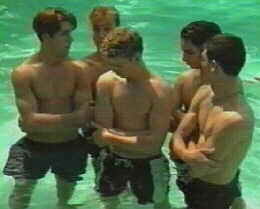 Joey: What's so interesting guys?
Justin: You know I never noticed how good you look in those little shorts joey.
Chris: I don't get it?
Lance: I wanna see justin!
JC: Is this shoot done yet? These guys are scaring me.
Ok, can I just say I have no objection to this picture. But doesn't it just SCREAM Lou Pearlman? And the caption... LMAO! Sorry, I think that is hillarious.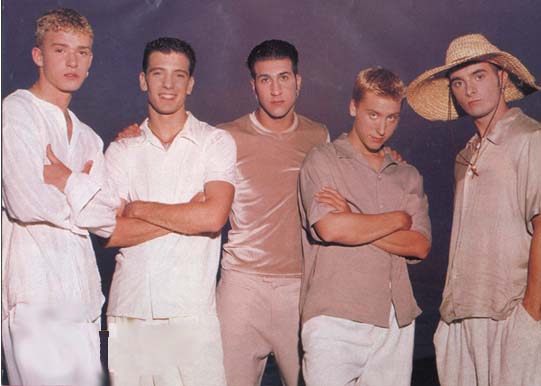 My first reaction to this picture was, "Oh my gosh that is the cute-" I was interupted when I noticed some *ahem* areas were blurred. Notice Justin and JC must have been a little excited to see us. I swear I had nothing to do with the digital blur. Scary huh? Seems like Lance, Joey, and Chris, have a little more self control.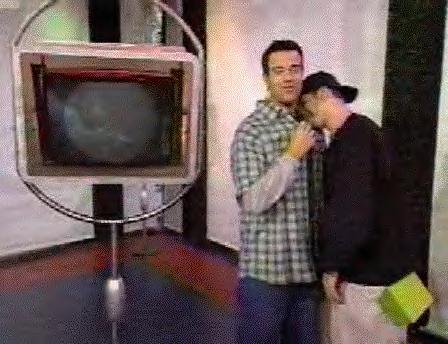 Joey: Hold me!
Carson: Security!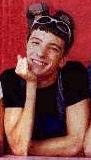 Can I kill this photogragher? What the hell was he thinking, "Oh yeah this will make the girls go crazy as well as kill that whole gay stereo type thing!"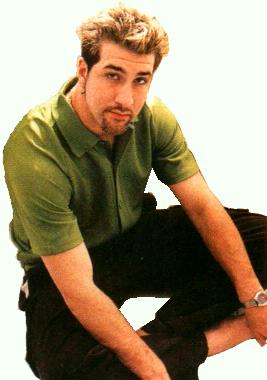 V: Aw, isn't Joey the cutest?
Q: *shrug* maybe...
V: Shut up Q! *smacks Q in the back of the head*