Kevin looks absoulutely adorable when he smiles! Just look at that pic, how cuuuuuuuuuuuuuuuute! Sorry, my inner teeny came out, yet again.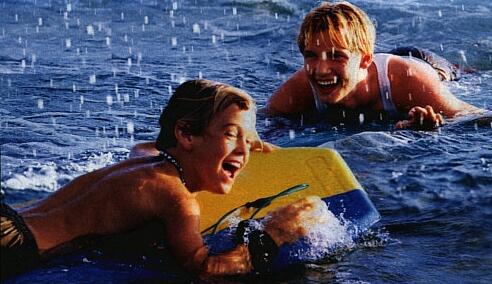 If it's not Nick, it's Aaron. They are both waaaay too cute for their own good. And now look what they've gone and done... *stares longinly at picture*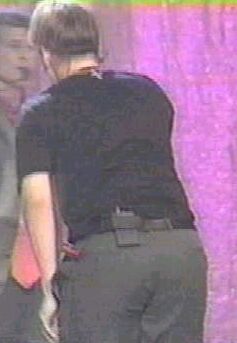 Ladies and Gentlemen... the finest of all the Backstreet Butts!!! NICK'S!!! *Q is the only one heard truly praising the almighty butt. An ocassional woo, it heard from V*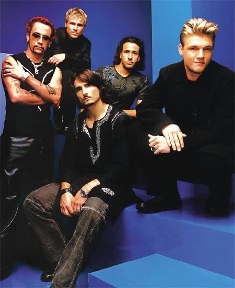 Ok, you cannot look at this pic and say none of them look good. Howie maybe pullin' a pigeon look in that, but he still looks damn fine. Look at AJ though! *hyperventillates and passes out*
*sings* Heaven, must be missing an angel. *stops when she see's people are staring at her* Well, look at him! He looks like an angel!