Nick: Just smile and nod, smile and nod.

Brian: Here Leighanne, I hope this isn't too much material for your shirt.

AJ: She said she was 18...no one ever listens to me!

Kevin: Now AJ you go stand in that corner and think about the underage girl you possibly impreganted.

Howie: I hope Kevin doesn't find out that she's already had two of my children. I mean, they don't call me the Latin Lover for no reason!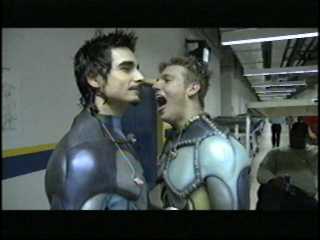 Nick: AAAAAAAAAAAAAAA... etc.

Kevin:*gritting teeth* Must... not... hurt... mentally... handicaped.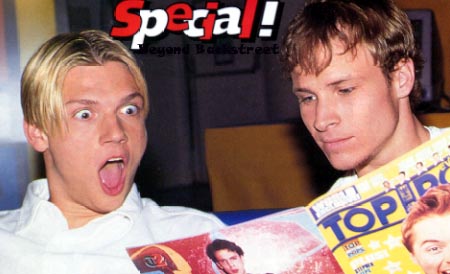 Nick: AAAAAAAHHH!!! Lance is naked!

Brian: And I thought I was small.

*V smacks Q in the back of the head for that ..uh.."joke"*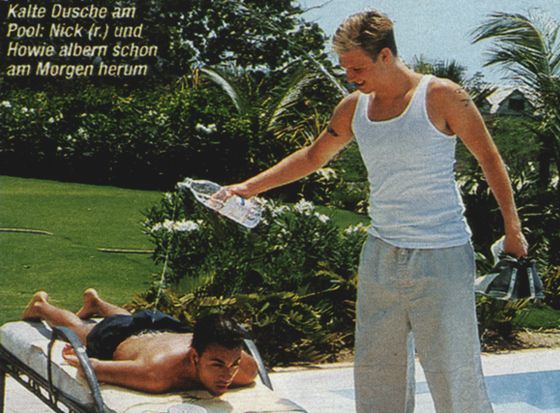 Nick: And so then I did this to Shamu...

Howie: *makes noises eerily similar to that of a beached whale*